Are you getting ready to work with your students on their college essays, including the new Common App essays that just came out last week? GuidedPath is making it easier for you to start engaging your students early on writing personal statements. Through our new essay partner, Prompt:
Essay questions from Prompt are now included FREE for all your students.
Hundreds of college essays have already been added to the system.
Watch for many more to be added over the next few weeks.
---
Where are the Essay Prompts?
On any College Information Profile page, click on the Essays tab. Then click the arrow to expand each section and review the prompts. If you have any feedback for Prompt about the essay questions click on the question mark in the green circle in the lower right.
---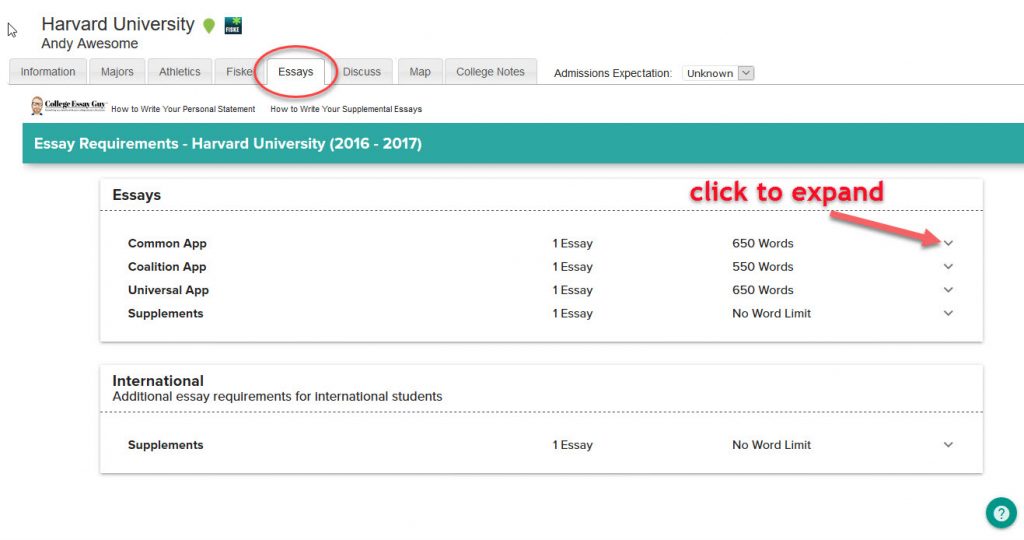 ---
We've got lots of info to share!